By quickly getting up to speed, as well as using best modeling practices, the SOLIDWORKS Essentials course ultimately ensures maximum efficiency and productivity for all SOLIDWORKS users. New CAD users, seasoned users of other CAD systems and veteran SOLIDWORKS users can all benefit from Essentials training. Real life case studies are used to illustrate processes, teaching everything you need to know for building parametric models of parts and assemblies, and making drawings of those parts and assemblies
Who should attend?
Anyone who would like to develop or refine their SolidWorks skills.
What you will Learn:
Create parametric sketches
Create parts and build assemblies
Create and control different versions of your parts with configurations
Automate design modification with equations and excel design tables
Create drawings of your design
Facilitators:
Javelin Technologies Inc.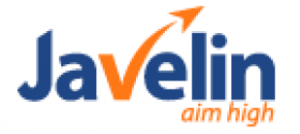 Prerequisite:  
Mechanical or Industrial design, and Windows experience preferred.
Duration:  
4 Day (9-4 pm)
Investment:
$ 1595.00 plus HST, includes lunch and parking.  Funding may be available for participants working in the Steel and Aluminum Manufacturing, Machine Shops and Metal Fabrication industry.
Contact:
Email Tiffeny Dyck tdyck@loyalistcollege.com or call 613-969-1913 Ext 2294 for questions or to register.