Registration is open!!
This summer Loyalist College is proud to offer partner with The Children's Foundation and LAUNCH Waterloo to offer an educational and affordable kids' camp to the Bay of Quinte region. The summer camp will focus on bringing STEAMS (science, technology, engineering, art, math, & sports) programming to families who may not otherwise have the opportunity to send their children to camp.  Before-camp and after-camp care, as well as nutritious meals and snacks, are also available to participants.
Campers must be between 6-9 years of age (at the start of camps, or born in 2013-2016)
Camps are 1 week long (Mon-Fri 8:30-4 pm) and each week has a unique theme detailed below
Before-and-After care is provided free of charge for pick-up & drop-off from 8-8:30 am and 4-4:50 pm
A light breakfast, lunch and snacks are being provided each day
At only $50 per week, these camps seek to ensure that affordable, accessible and inclusive opportunities are available to all families in the region.
4 fun camps available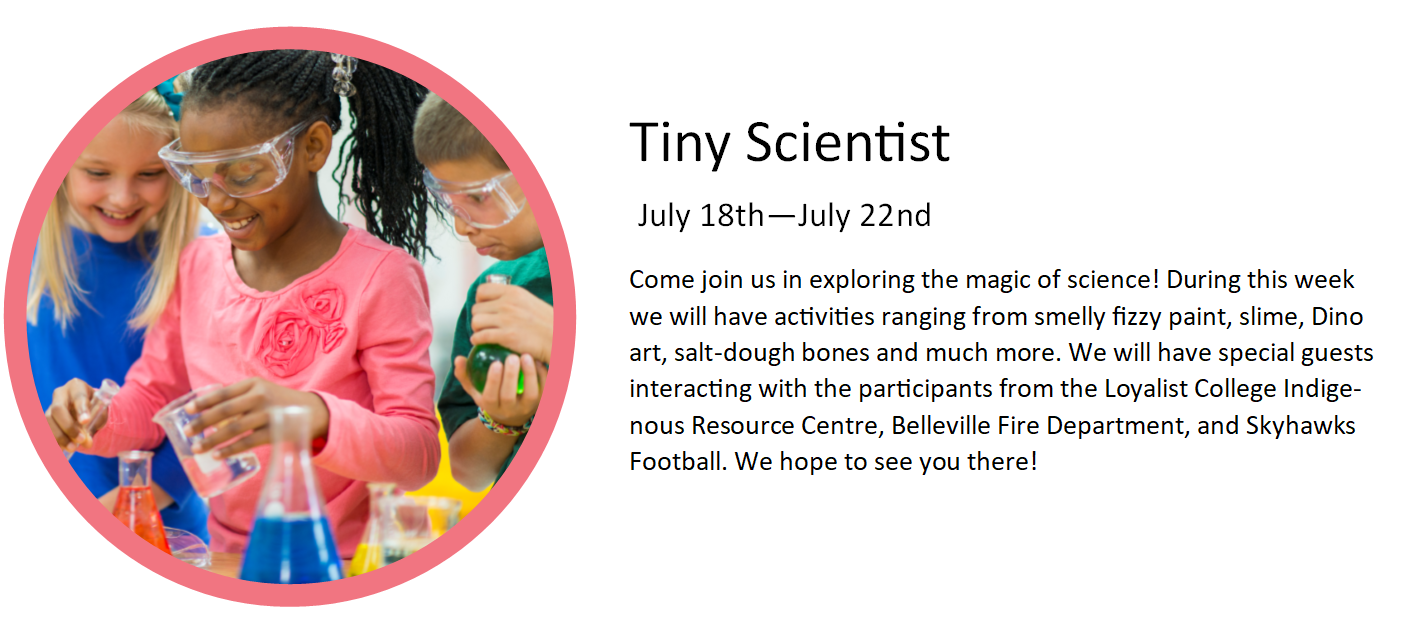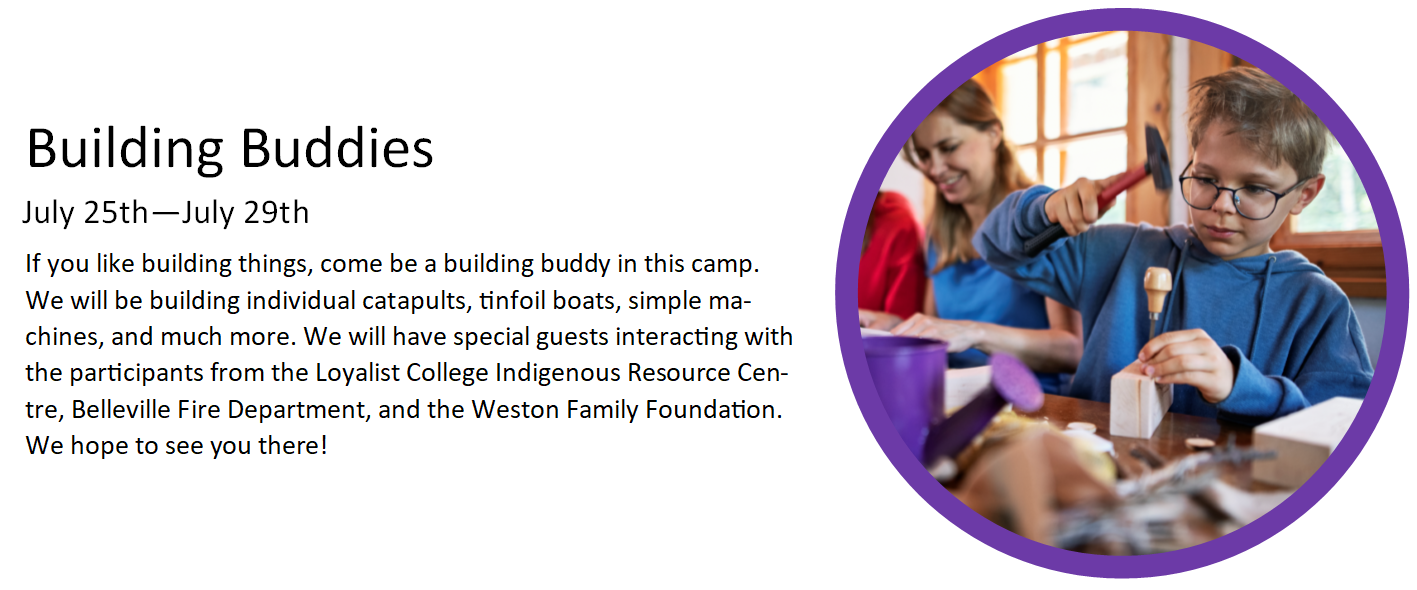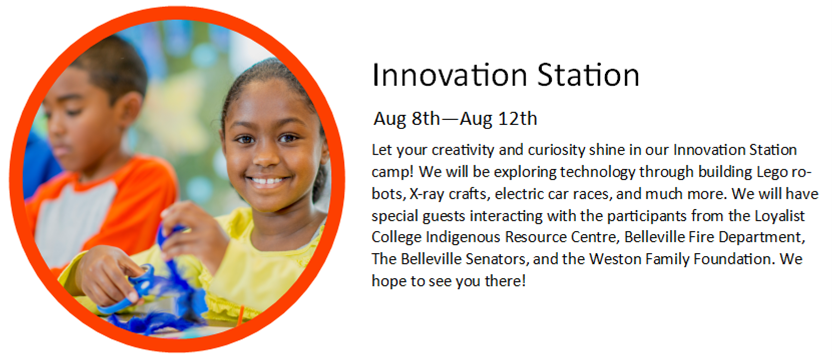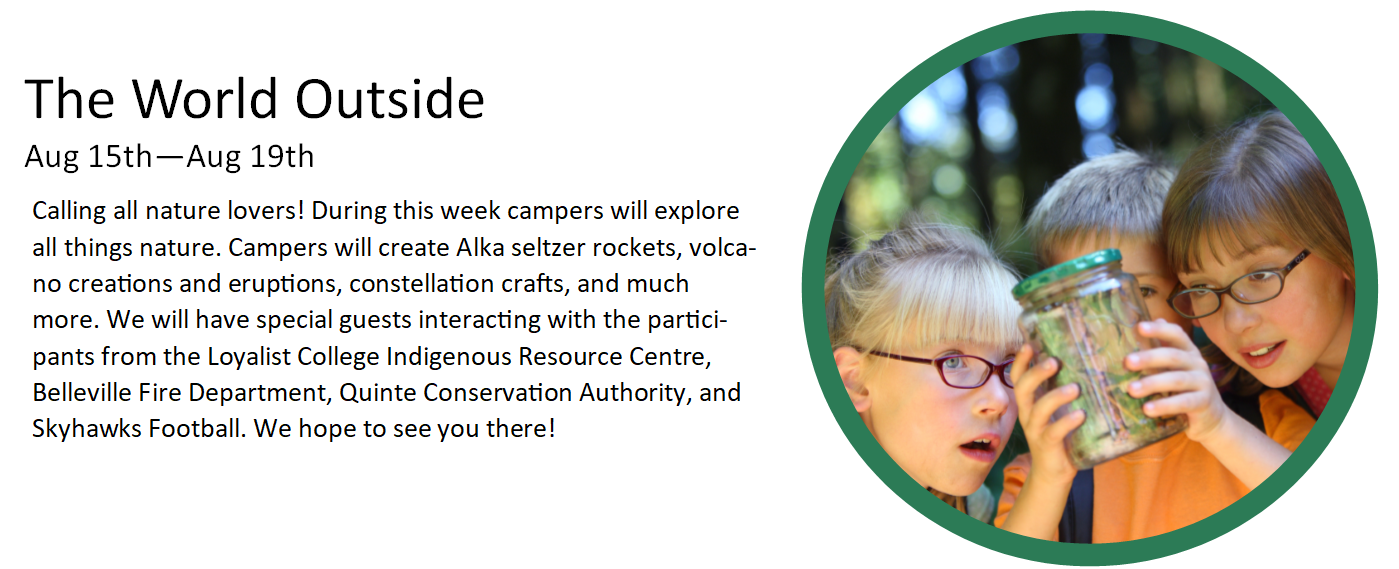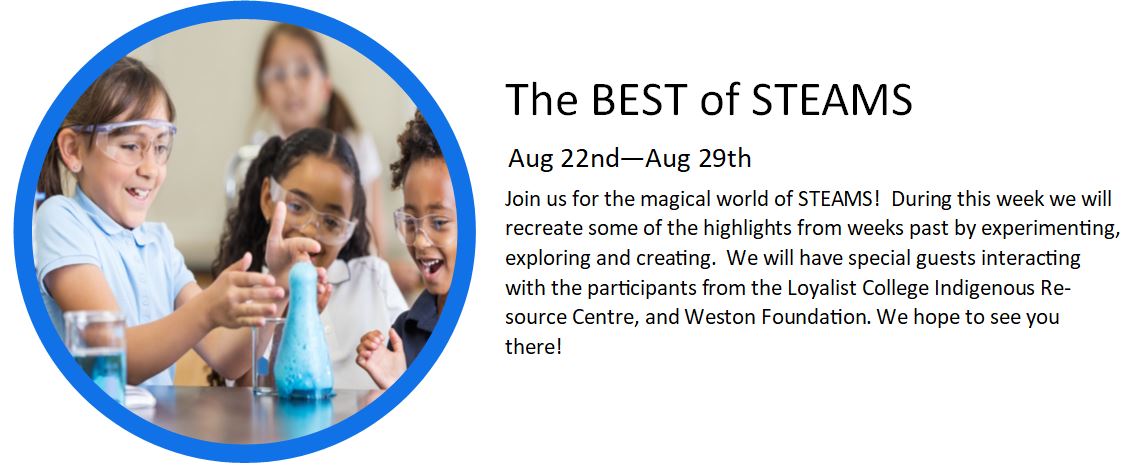 If you have any question please contact Megan Dyck at mdyck@loyalistcollege.com or 613-969-1913 ext: 2235