Business Development for the Micro Entrepreneur
Join us as we explore networking for Micro-Entrepreneurs.
You'll discover:
Offering tools, tips and a plan on how to build and secure your online network, this hour-long presentation will have information on:
Creating networks
Building your image / brand using social media
Discover the "Google You"
Assessing, building, repairing (if necessary) and protecting your online image
Cyber security aspects of virtual networking
Who should watch?
Ontarians whose employment has been affected by COVID-19 or those looking for a change in the future financial landscape.
Our Experts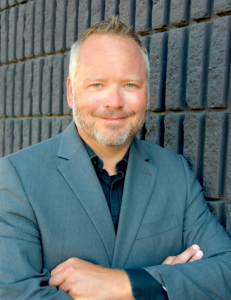 Matt Richardson is a Professor in the School of General Education
Matt Richardson, Matt Richardson is an expert on internet safety and building a positive online image(among others). He is a Professor in the General Education Faculty at Loyalist College where he teaches topics that include; using social media as a positive force and technology's impact on modern society. As a speaker with the Human Resources Professionals Association (HRPA) Matt covers topics that include; social media background checks on potential employees and using social media to discover quality candidates. Matt is a member of the Roger / Ryerson University Cybersecurity Catalyst project team where he collaborates with industry experts on a variety topics that include; cyber security and safety, technological skill development digital footprint, and more.
He is often sought out as a subject matter expert by the media with TV, Radio, and print coverage in Canada and the U.S. Matt began teaching safety skills in 2013 and in 2016 completed an Ontario Police College credential in "Open Source Intelligence" (OSINT) internet investigations. His background working in politics and the provincial and federal civil service and OSINT experience give him a unique perspective which has resulted in innovative programs that cover the full spectrum of online safety and digital excellence. In 2019 founded the "Digital Empowerment Project" (Canada) in partnership with a retired Internet Crimes Against Children (ICAC) investigator for the Ohio State ICAC Task Force.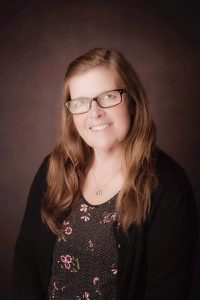 Elizabeth Nicholas, CHRP/CHRL
Elizabeth Nicholas, CHRP/CHRL has extensive and in-depth knowledge on Portfolios, Prior Learning Assessment and Communication Skills (including personal branding and effective communication). Skilled at in-person and virtual course delivery, she enjoys presenting her award-winning programming to Canadian military and veteran families worldwide using WebEx.
Elizabeth is anxious to bring her skills and talents to our community. She is thrilled to offer this session, resources and tools to help those in need reach for and discover their true potential.