Evolution of  the Consumer Pre-Present-Post COVID-19
Resiliency is more important than ever for small business owners facing significant challenges brought on by COVID-19.  Consumer behaviour and priorities have shifted, forcing small business owners to re-think how they carry on their business.  Analyzing your business will bring clarity on how to move forward, make the necessary changes, including thinking outside the box, a key step to stay connected with your customer using different tools and platforms.  In this webinar, we will talk about your target market, pre, present and post COVID-19.  We will discuss the evolution of your customer and what that looked like before COVID-19 and what changes are necessary to re-connect with them now and in the future.
You'll discover:
Your target market pre-present-post Covid

Value Proposition

Different ways to connect your product with your customer

Services & Professional Service – how to protect homeowners, yourself & staff
Who should watch?
Canadian business owners who want to be ready for the reopening of the economy.
Our Expert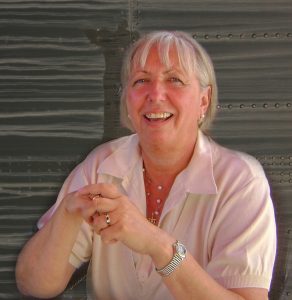 Birgit Wartenberg, owner of Wartenberg Business Consulting
Birgit Wartenberg, owner of Wartenberg Business Consulting, has been an entrepreneur for the past 25 years and understands the challenges of self-employment and the steps needed to be and remain competitive in the market.  She has over 12 years' management experience as a Business Consultant including working with Indigenous communities and delivering highly effective workshops like self-employment training for start-ups, business plan writing and marketing. Birgit Wartenberg is aligned with and supports entrepreneurs in their business endeavours.