Self-Care & Mental Health and Working from Home
Self-care to not only survive, but thrive in this new way of life can be daunting or exhilarating; and you get to decide!  With news and directives changing daily, the ability to adapt and make empowering choices is a skill that will protect and connect you to your greatest source of power…  Your SELF.  Care means different things for different people and circumstances.
You'll discover:
Tap the power from within to make best choices for YOU first, others second
Discover YOUR best physical and mental well-being options
Balance work & home life – great posture means more than ergonomic offices
Who should watch? 
Ontarians whose employment has been affected by COVID-19 or those looking for a change in the future financial landscape.
Our Expert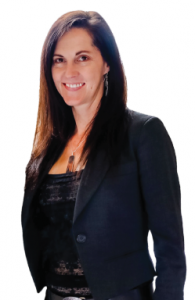 Penny Tremblay,  Founder of the Tremblay Leadership Center
Penny is a genuine entrepreneur.  Founding the Tremblay Leadership Center offering relationship strategies training and keynotes internationally for 20+ years, thousands have benefitted with skills and confidence to be productive, PLAY NICE in the Sandbox, and climb the ladder of success.
Organizations save millions of dollars by helping their teams manage conflict from the inside out.  Harvard training and years of experience bring a fresh concepts and stories to inspire productivity and peace in the workplace sandbox.
You continue to amaze me.  Your skill at relaying the information so that it hits' home and I get it…I am in awe of it.  I am thankful for your knowledge.  Lots of ah-ha moments". S. Gregorini, Manager, Sagamok First Nation
Penny Tremblay
Youtube: https://www.youtube.com/ptremblay100