Successfully Navigating Social Media during COVID-19 – How to expand your reach using the Big Four
The financial implications of the Covid-19 pandemic have changed the traditional marketing landscape for small businesses. Luckily, with everyone in isolation, more people are online than ever before. We will explore how you can utilize the Big Four in Social media (Google, Facebook, Instagram & Twitter), without spending a penny, to expand your online presence.
You'll discover:
Google – Maximizing Google My Business
Facebook – Tap into Facebook Live and expanding your posts to create relationships
Instagram – Improve your storytelling to gain Likes and find new leads
Twitter – Creating messages and #hashtags to keep you relevant
Who should watch?
Canadian business owners who want to be ready for the reopening of the economy
Our Expert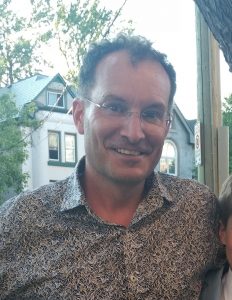 Jeff Stilwell is a Professor in the School of Media, Business, and Access
Jeff Stilwell is a Professor in the School of Media, Business and Access at Loyalist College in Belleville, ON, teaching courses on Branding, Marketing Strategy, and Marketing Tactics.  A small business owner himself with his company Kingston Bike Tours, he also has practical experience as the Store Manager of Smith Army Surplus Factory Outlet as well as Hatley Boutique Outlet in Kingston. Previous to his employment with Loyalist, Jeff was the Director of Marketing and Communications for 13 years with the Kingston Frontenac Hockey Club of the Ontario Hockey League, with a finger in just about every pie in the organization.
A sports nut, Jeff continues to play hockey and soccer and has over 50 years of combined coaching experience in multiple sports. You can reach Jeff at jstilwell@loyalistcollege.com