Understanding Entrepreneurship
Everyone is dealing with their own economic trauma right now. Employers and employees are both struggling, and the labour market is filled with uncertainty. If you are unemployed or worried about your employment future, you're probably spending a lot of time thinking about how you'll make an income. You may be considering Entrepreneurship as an option.
While self-employment may not sound like a safe bet in the midst of economic upheaval, it can be a way of gaining some control over your own financial situation. Not all entrepreneurs are the same, however, and making sure that entrepreneurship is a fit for you is critical for success.
This webinar will break down the options and help you to assess whether or not becoming an entrepreneur is right for you
You'll discover:
Entrepreneurship is more than self-employment; it's a vehicle for change and a mindset of growth.
Everyone can benefit from honing their entrepreneurial skills, and that doesn't necessarily mean self-employment.
Entrepreneurs are not "one size fits all." There are many different types of self-employed entrepreneurs with very different personalities, motivations and skill sets.
Understanding your own motivation and skill sets will help you identify opportunities for entrepreneurship and income generation.
Who should watch?
Ontarians whose employment has been affected by COVID-19 or those looking for a change in the future financial landscape.
Our Expert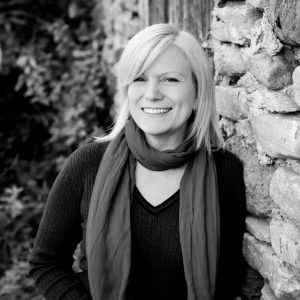 Mary Doyle, co-founder and program developer for Rural on Purpose
Mary Doyle is the co-founder and program developer for Rural on Purpose, a social enterprise committed to strengthening rural communities worldwide. She is a writer, speaker, community builder and consultant, with over 28 years of experience working in all three sectors (private, nonprofit and government).
While entrepreneurship is at the heart of all of her work, she sees it as a way of "thinking and acting" to bring about change in any area. She is fearlessly optimistic and challenges people to have faith in the future as they work to make a difference.