Remote Work and Productivity
Learning how to work from home is hard. It's even more difficult when working from home was ultimately not your decision. It's important to set boundaries, realistic expectations and monitor your progress so you can maintain both your productivity and your sanity. Learn how to use technology to measure and organize your day and avoid getting distracted with the promises of every new application popping up on your social feeds and emails.
This one-hour webinar, followed by an open Q+A session will show you how to fully understand how you are spending your time, evaluate your own productivity and establish good work-from-home habits that will support you through these unsettling times.
You'll discover:
Organizing your day
Taking stock of your real and imagined productivity
Setting realistic goals
Using GSuite to stay organized and collaborate
An overview of useful apps that will improve your work-from-home experience
Who should watch?
Ontarians whose employment has been affected by COVID-19 or those looking for a change in the future financial landscape.
Our Expert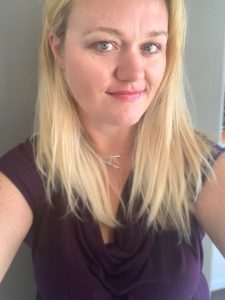 Alison Sprayson is a Professor in the School of Communications, Business, Marketing, Creative Thinking and Technology
Alison Sprayson is a post-secondary instructor, teaching courses in communications, business, marketing, creative thinking and technology. In addition to teaching, Alison has run a successful business (from home) focused in media, marketing and business advisory services for the past 15 years. Alison lives at home in Cobourg with her husband and three boys. You can reach her at asprayson@loyalistcollege.com.